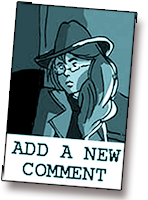 | | | | | |
| --- | --- | --- | --- | --- |
| | | | | |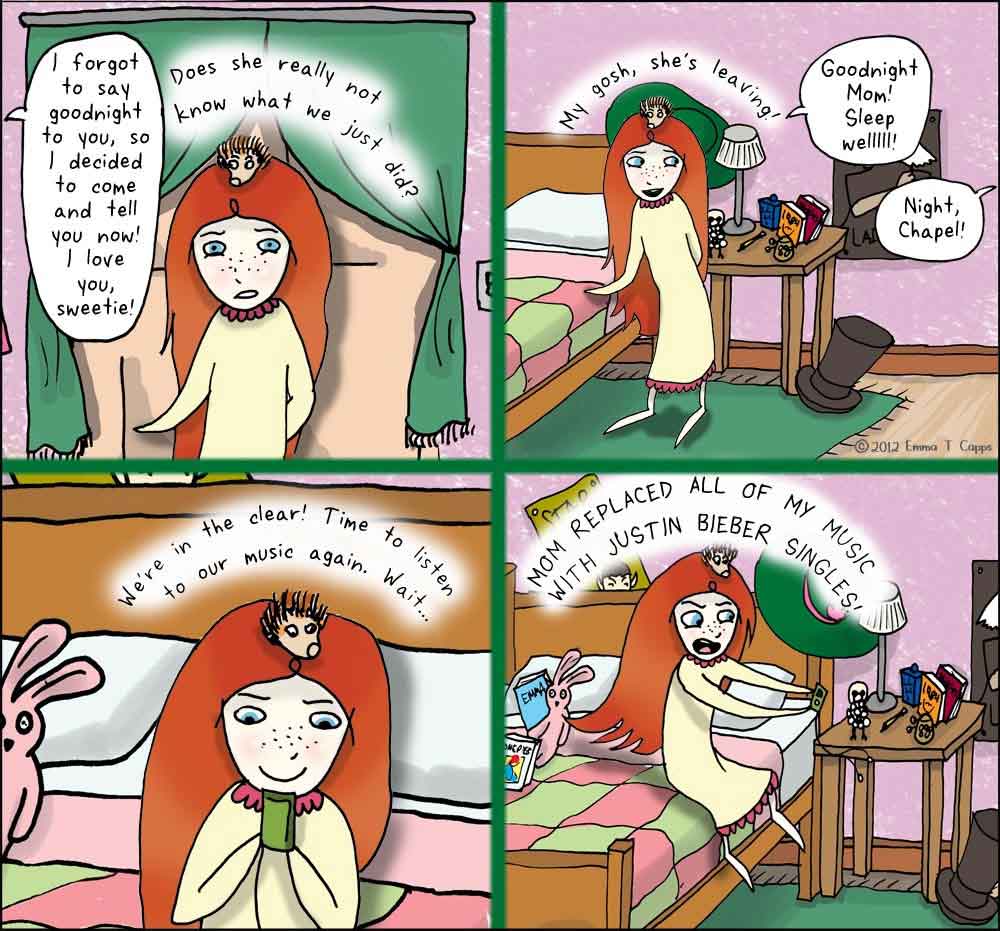 Well, we knew Chapel's mom was sneaky, but we didn't know she was THIS sneaky! Replacing all of Chapel's music with Justin Bieber…that's a low blow, isn't it? Although to be fair, it does make it so that Chapel will go to sleep! When you guys were kids (or if you ARE currently a kid) did something like this ever happen to you? What weird punishments have your parents ever thought up? Let's chat about it below! For me, my parents would threaten to take away either my books or my laptop when I misbehaved – which, to me, was the most horrible punishment conceivable.

Anyway, I hope you guys liked this week's strip! Did everyone have a good Valentine's Day? Let's get a good discussion going in the comments, Chapelaniacs/Chapelites/Chapel Club/Chapel's Faithful/whatever you'd like to call us!
I forgot to say goodnight to you.