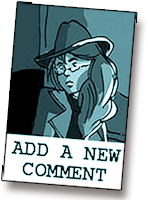 | | | | | |
| --- | --- | --- | --- | --- |
| | | | | |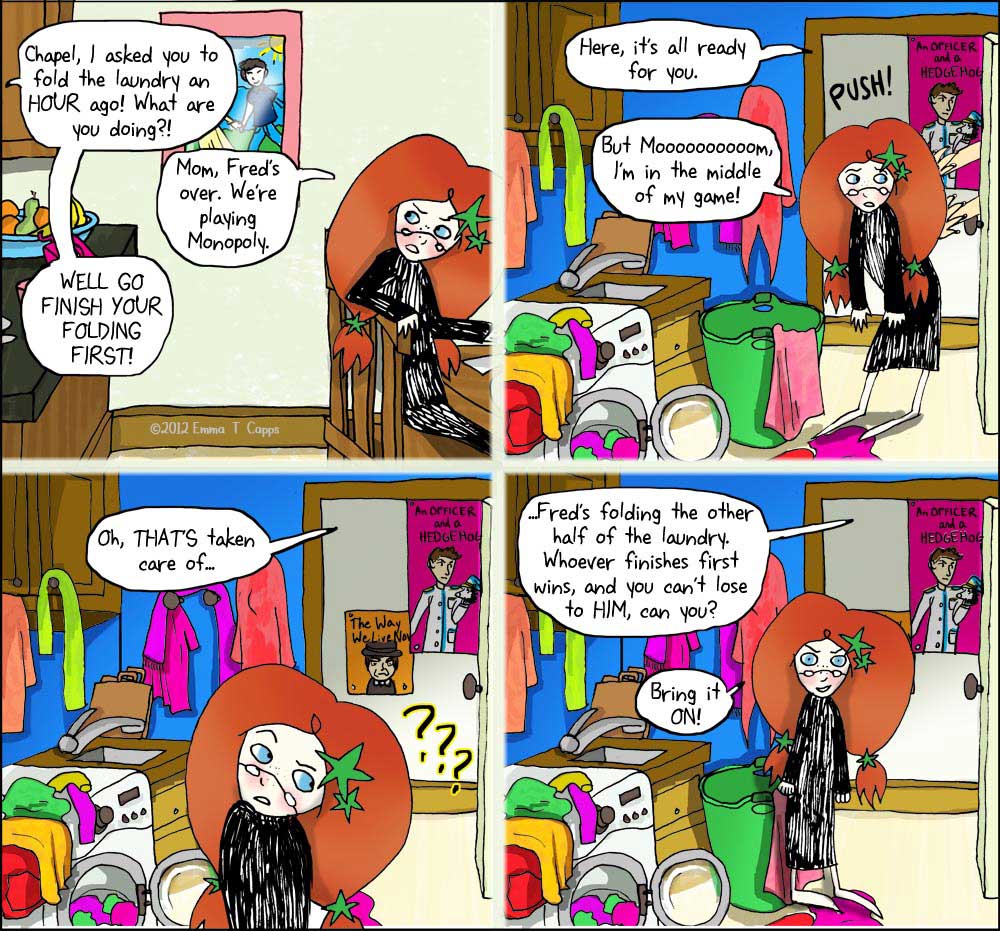 Originally, Chapel's pose in Panel One was completely different. She was facing away from the camera, which I've done a couple times before. My mother and I realized that Chapel's hair from behind kind of looks like…dare I say it? It looks like a butt. A derriere. A fanny. So, I had to scrap my initial Panel One and re-draw it to the pose you see now.

The background of this comic is inspired by my own family's laundry room, blue walls and all (but we don't have tv or movie posters in our house). My parents were a bit befuddled to find me hunched in the laundry room sketching amongst dirty clothes. Last week's hedgehog-ification contest winner is also hidden somewhere in the background of this strip. Can you find it? Congrats to the lucky winner, I loved your witty idea! Hint: It's right next to the poster for "The Way We Live Now," an excellent BBC drama that I finished watching a few weeks ago.
check out Emma T Capps new web comic SUNNY,
The League of Fonts
THE LEAGUE OF FONTS is where typefaces are born. Every time a font is created in the world, it manifests as a living, breathing, Font – human for all intents and purposes, but unable to age or die unless their typeface falls into disuse. They live together on the League of Fonts, which serves as a secret island hub, bustling corporation, and home. It's a world full of its own internal intrigues like any office, and Times New Roman is its powerful CEO. He's got a lot on his plate lately: planning the League's famous Decennial party, struggling with modern technology, and hiding his embarrassing addiction to the Twilight movies. Times New Roman is confident he can keep everything under control…but what's an old font to do when a young boy named Louis Pepping accidentally stumbles onto the secrets of the League? Find out every Wednesday!