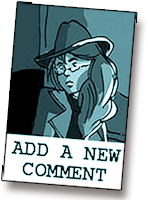 | | | | | |
| --- | --- | --- | --- | --- |
| | | | | |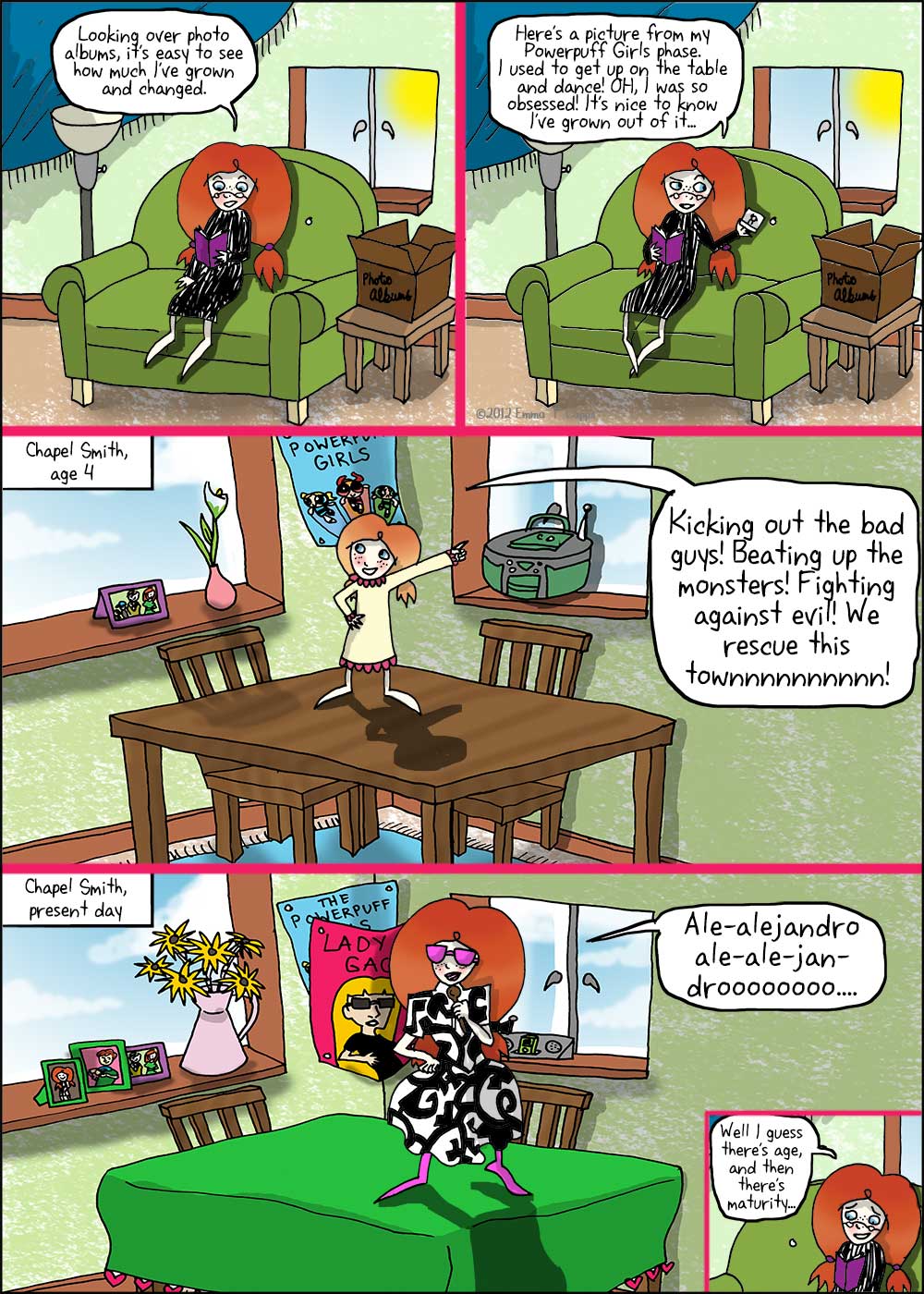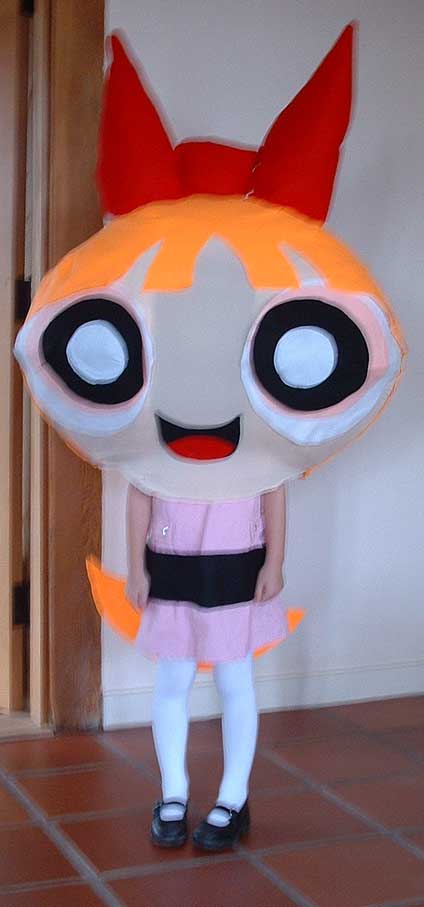 When I was younger, I loved the Powerpuff Girls and I too danced to "Buttercup (I'm a Super Girl)" by the Japanese girl band Shonen Knife on our kitchen table! My dad spent two weeks making an elaborate Halloween costume of Blossom when I was in PreK because I identified with Blossom; my mom liked Buttercup because she's sarcastic (both my mom and Buttercup) and my best friend liked Bubbles. I drew myself as the 4th PPG when I was 5! Can you spot the differences between young Chapel's kitchen and the present-day kitchen? Check in next Friday for the answers!
If you appreciate the adorableness that is young Chapel in her nightgown, then you'll love this
Anniversary greeting card
I designed featuring young Chapel which you can buy from my Zazzle store.
check out Emma T Capps new web comic SUNNY,
The League of Fonts
THE LEAGUE OF FONTS is where typefaces are born. Every time a font is created in the world, it manifests as a living, breathing, Font – human for all intents and purposes, but unable to age or die unless their typeface falls into disuse. They live together on the League of Fonts, which serves as a secret island hub, bustling corporation, and home. It's a world full of its own internal intrigues like any office, and Times New Roman is its powerful CEO. He's got a lot on his plate lately: planning the League's famous Decennial party, struggling with modern technology, and hiding his embarrassing addiction to the Twilight movies. Times New Roman is confident he can keep everything under control…but what's an old font to do when a young boy named Louis Pepping accidentally stumbles onto the secrets of the League? Find out every Wednesday!