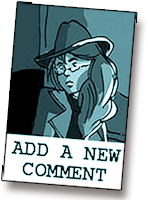 | | | | | |
| --- | --- | --- | --- | --- |
| | | | | |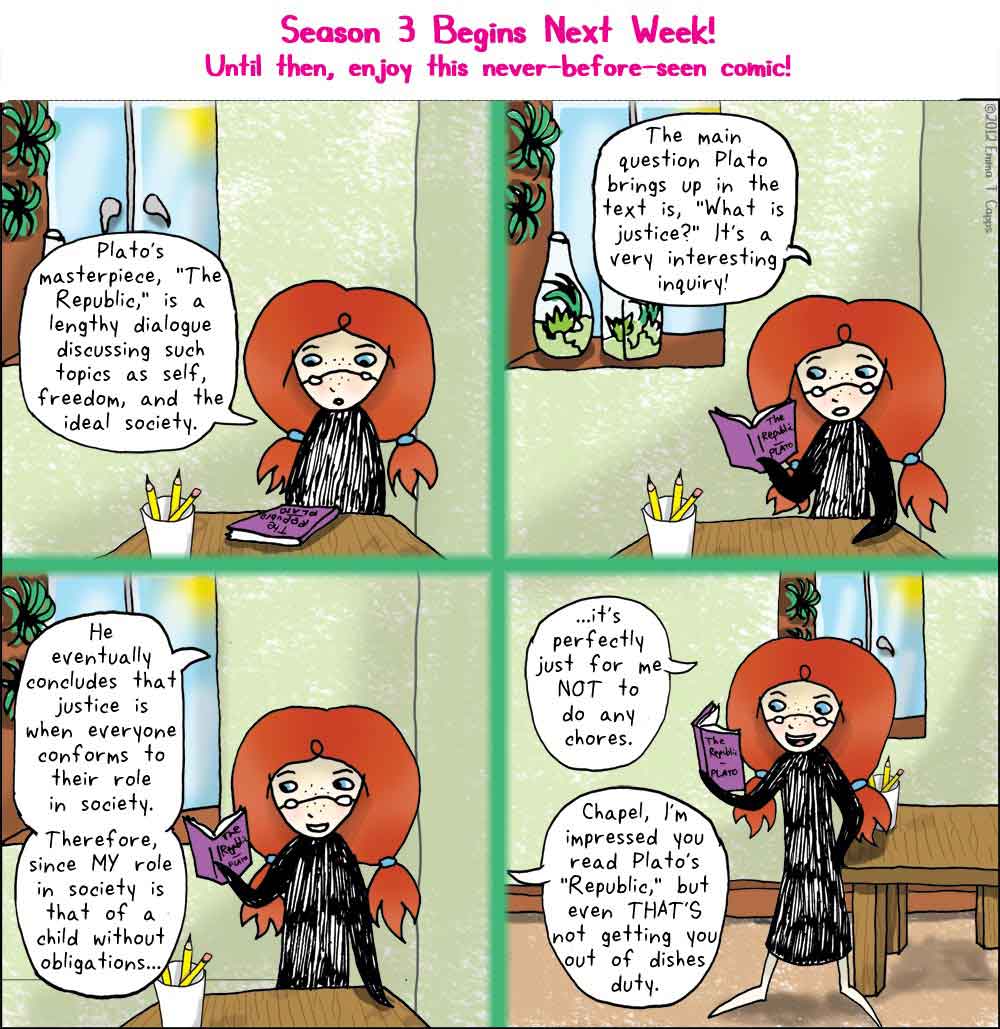 Hey guys! I wanted to take a break from drawing Chapel this week and give myself a breather between Seasons 2 and 3. But I wasn't going to let a week go without giving you guys a new strip to read! I originally drew this strip several months ago, as a guest strip for a comic called Unshelved Book Club. Every month, they invite someone to take over their strip and review a book for them. I chose Plato's Republic, because I thought it was an unconventional – and therefore very Chapel-esque – choice.

Anyway, I'll be back next week with more Barnaby and the official start of Season 3!
Platos Masterpiece, The Republic, is a lengthy dialog discussing several topics such as self, freedom, and the ideal society. The main question Plato brings up in the test is What is Justice? Its a very interesting inquiry. He eventually concludes that justices is when everyone confiorms to their role in society. Therefore since MY role in society is that of a child without obligations its perfectly just for me NOT to do any chores. Chapel, Im impressed youve read Platos Republic, but even THATs not getting you out of dishes duty
check out Emma T Capps new web comic SUNNY,
The League of Fonts
THE LEAGUE OF FONTS is where typefaces are born. Every time a font is created in the world, it manifests as a living, breathing, Font – human for all intents and purposes, but unable to age or die unless their typeface falls into disuse. They live together on the League of Fonts, which serves as a secret island hub, bustling corporation, and home. It's a world full of its own internal intrigues like any office, and Times New Roman is its powerful CEO. He's got a lot on his plate lately: planning the League's famous Decennial party, struggling with modern technology, and hiding his embarrassing addiction to the Twilight movies. Times New Roman is confident he can keep everything under control…but what's an old font to do when a young boy named Louis Pepping accidentally stumbles onto the secrets of the League? Find out every Wednesday!