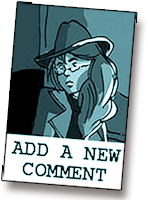 | | | | | |
| --- | --- | --- | --- | --- |
| | | | | |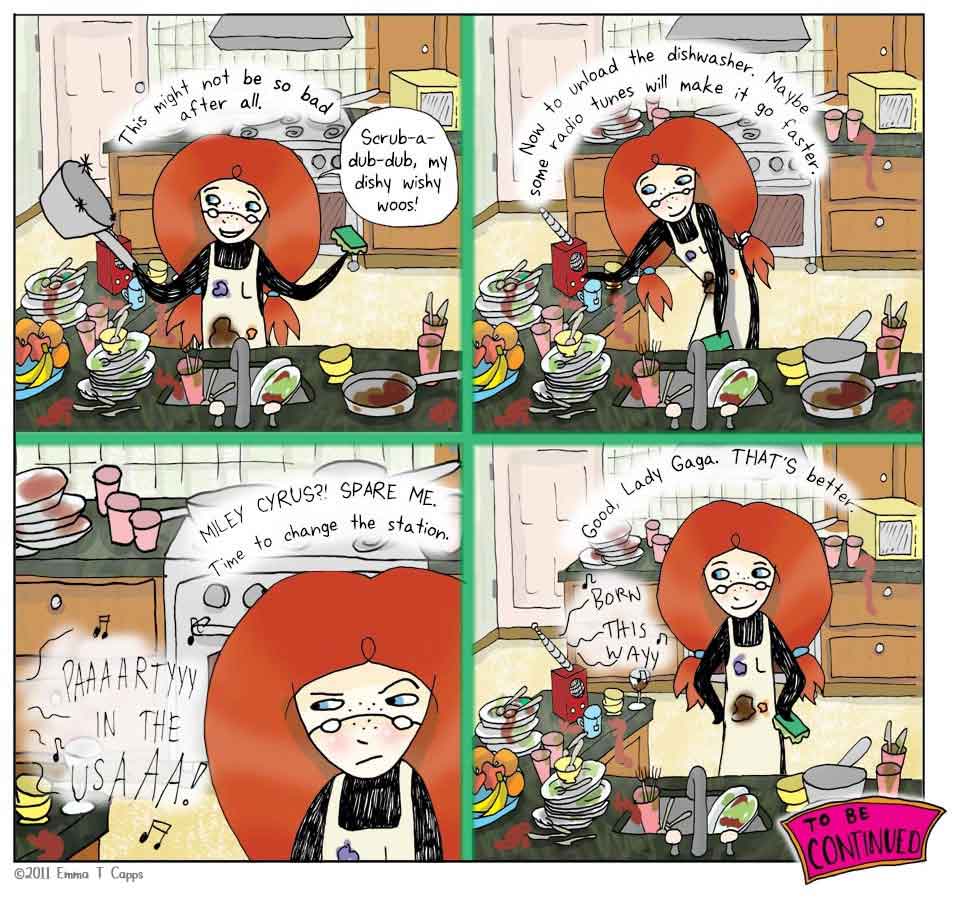 I am writing this in a hotel in Lanai, Hawaii! I actually colored all of this strip on the plane ride to Hawaii, as well. See what I do for you, dear readers. This also meant that the night before we left for our awesome vacation I totally put off packing in order to draw the lineart for this strip, because I wouldn't be able to scan in at the hotel so it had to be drawn before we left so I could color it before Friday blah blah blah technical jargon.

ANYWAY! It should be pretty obvious from this strip that Chapel isn't a huge Miley Cyrus fan, either. Interestingly, this was actually the very first strip where I established Chapel as being a Lady Gaga fan. I drew the original version of this strip about 2 years ago, and if I remember correctly, the inspiration came from hearing my mom sing Lady Gaga while unloading the dishwasher! Since I listen to music ALL THE TIME when I'm working, especially when I'm doing boring chores and need a motivating song, I included it in this strip.

What are your motivation songs? I may put up a playlist of my picks sometime, because I listen to a lot of music! See you next week!
| | |
| --- | --- |
| | |
So here I am, doing dishes woe is me. maybe I could just let em soak for a while. Com I have homework. You do not. stupid pots. this is disgusting. okay okay so I dont have homework. maybe if I hum a little song. Somewhere, over the rainbow
check out Emma T Capps new web comic SUNNY,
The League of Fonts
THE LEAGUE OF FONTS is where typefaces are born. Every time a font is created in the world, it manifests as a living, breathing, Font – human for all intents and purposes, but unable to age or die unless their typeface falls into disuse. They live together on the League of Fonts, which serves as a secret island hub, bustling corporation, and home. It's a world full of its own internal intrigues like any office, and Times New Roman is its powerful CEO. He's got a lot on his plate lately: planning the League's famous Decennial party, struggling with modern technology, and hiding his embarrassing addiction to the Twilight movies. Times New Roman is confident he can keep everything under control…but what's an old font to do when a young boy named Louis Pepping accidentally stumbles onto the secrets of the League? Find out every Wednesday!