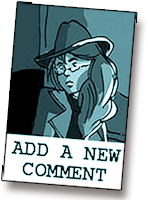 | | | | | |
| --- | --- | --- | --- | --- |
| | | | | |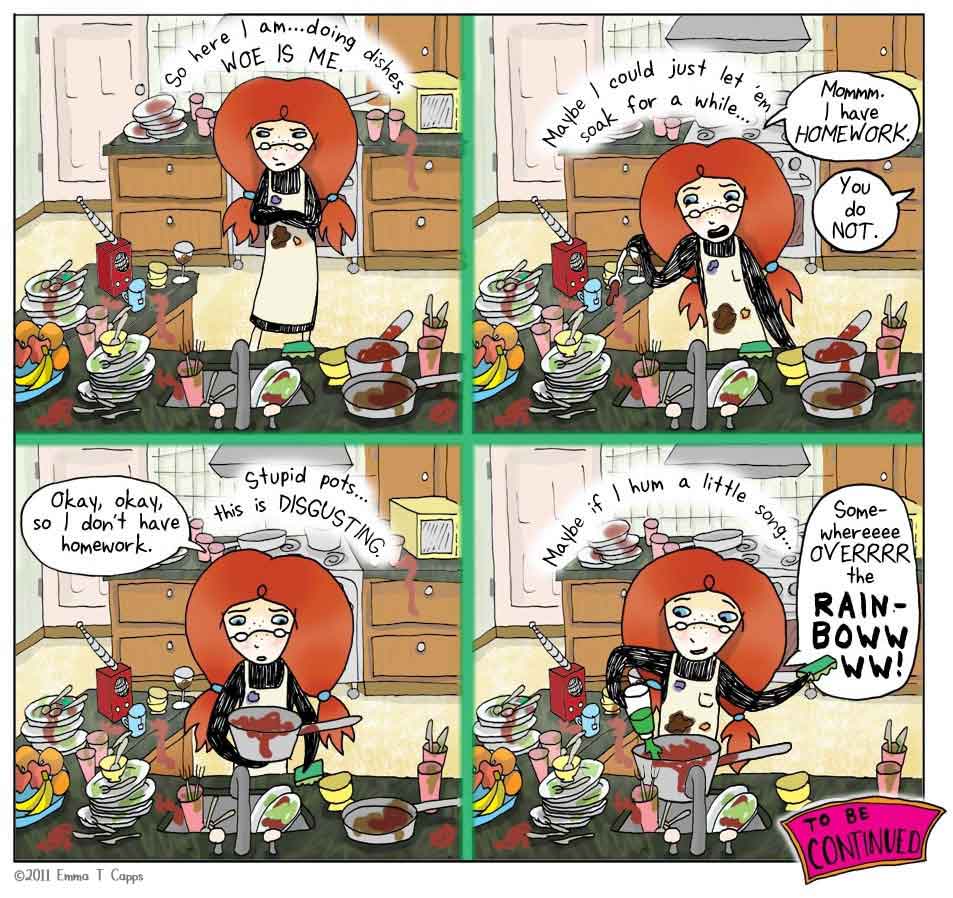 This is another old redrawn strip! This series will have 4 parts, so that's a month of fun dishes-cleaning nonsense!

I hate doing the dishes. I don't like getting guck on my hands and I don't know, I just really, really hate the concept of old food on plates. One time my dad got fed up with my dishes-related squeamishness and literally smooshed my right hand into a piece of garlic chicken. This particular incident was maybe two years ago and I still bring it up from time to time (like right now). YUCK.

Anyway, the background on this strip KILLED me. I was really pressed for time on this strip, especially after a week filled with studying for finals, getting involved in lost cat hunts, gossiping with old people and finding rotting deer cadavers. So what did I do when I was pressed for time on this strip? I gave myself that monstrosity of a background to draw, ink, and color! Still, I think it's my best background yet, and I'm super proud of how it turned out. So it was all worth it in the end! What do you think of this strip, and what do you expect will happen in part 2? Leave me a comment below, and stay tuned!
| | |
| --- | --- |
| | |
So here I am, doing dishes woe is me. maybe I could just let em soak for a while. Com I have homework. You do not. stupid pots. this is disgusting. okay okay so I dont have homework. maybe if I hum a little song. Somewhere, over the rainbow
check out Emma T Capps new web comic SUNNY,
The League of Fonts
THE LEAGUE OF FONTS is where typefaces are born. Every time a font is created in the world, it manifests as a living, breathing, Font – human for all intents and purposes, but unable to age or die unless their typeface falls into disuse. They live together on the League of Fonts, which serves as a secret island hub, bustling corporation, and home. It's a world full of its own internal intrigues like any office, and Times New Roman is its powerful CEO. He's got a lot on his plate lately: planning the League's famous Decennial party, struggling with modern technology, and hiding his embarrassing addiction to the Twilight movies. Times New Roman is confident he can keep everything under control…but what's an old font to do when a young boy named Louis Pepping accidentally stumbles onto the secrets of the League? Find out every Wednesday!