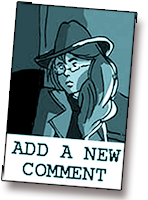 | | | | | |
| --- | --- | --- | --- | --- |
| | | | | |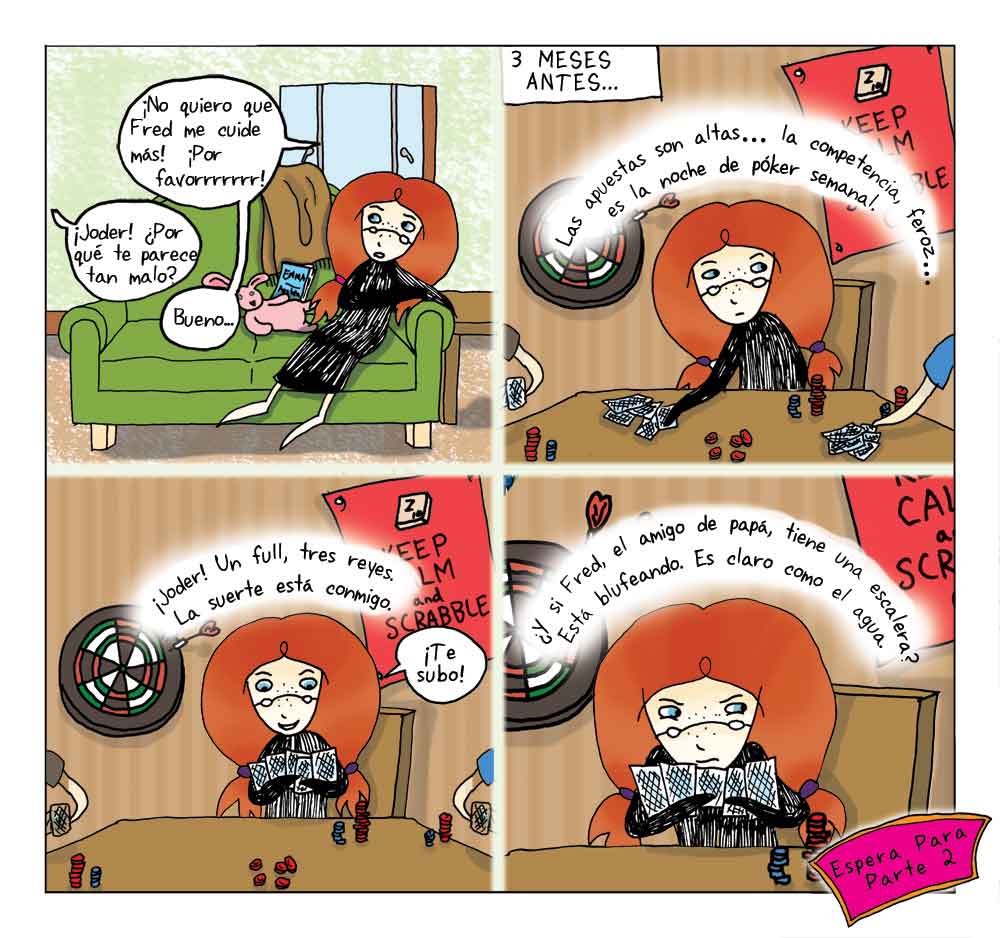 Esta, como la historieta de Jenga de hace algunas semanas, es otra historieta vieja que redibujé otra vez. Dibujé el original en la Navidad de 2009, así que hace casi 2 años (ay ay ay, esto me hace sentir vieja) y Chapel parecía un poco diferente. ¡En realidad era la primera historieta de Chapel que dibujé y lo hice como garabatos en una servilleta sin un plan para hacer una historieta! Siempre me ha gustado la presentación de Fred y la explicación de porqué a Chapel no le gusta él, así que estoy contenta que pude incluirlo como una escena retrospectiva. ¡Si vas a ver la primera historieta de "
Chapel contra Fred
" verás que el papá de Chapel hace referencia a los eventos de este cómic!
De todos modos, espero que te guste la historia del origen de Fred, y ¡vuelvas en una semana para leer la conclusión!
Chapel, I rented you some anime DVDs to watch after your surgery! I have the best parents EVER. Thanks dad! This makes up for your fainting at the dentist. Chobit. From the authors of Sakura. Im so going to love this! Jeez, the heroine is a scantily clad robot. Whats this about her on switch? Sam, what is this rated? CLICK Well, thats an inconvenient spot for an on switch. Sam, did you read ANYTHING about this show before you rented it?