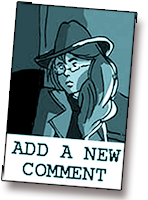 | | | | | |
| --- | --- | --- | --- | --- |
| | | | | |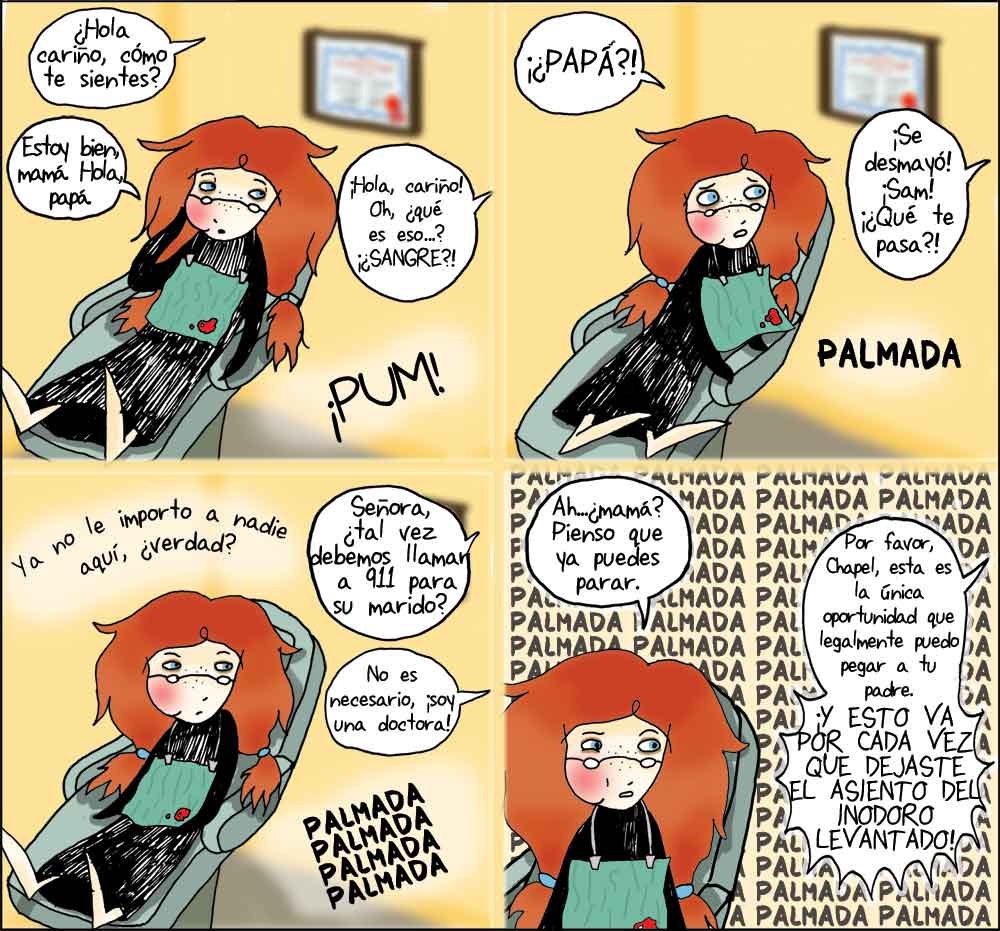 Igual que al padre de Chapel, mi papá se desmayó cuando vio un poco de sangre en los vendajes después de que me sacaran las muelas de juicio. Esto viene de un hombre que cuando me lastimo las rodillas o tengo los codos cubiertos de sangre muy suelto dice: "¡Es una prueba de que has tenido una aventura!" Mi mamá sólo le dio una palmada una o dos veces porque las enfermeras vinieron y ellas lo asistieron inmediatamente. Tenía mucho miedo por él y después de tres horas de espera para que su presión arterial subir, los dos conseguimos lo que queríamos. Sólo regresar a casa.

Además, he puesto nuevos bosquejos en mi tumblr. ¡Míralos haciendo clic arriba! Y si quieres preguntarme algo (¡o a Chapel!) puedes hacerlo haciendo clic en el botón de "ASK!" en la parte superior del tumblr.

Hi, sweetie, howre you feeling? Im okay, mom. Hi, dad. Hi, honey? Oh, is . . . is that . . . BLOOD?! THUMP! DAD?! Hes fainted! Sam, get it together! SLAP! Im really no longer the center of attention here, am I? Maam, perhaps we should call 911 for your husband? No need, Im a doctor! SLAP SLAP SLAP SLAP SLAP SLAP SLAP SLAP SLAP SLAPITTY SLAP Um. . . Mom? I think you can stop now. Please Chapel, this is the only time I get to legally hit your father. AND THATS FOR EVERY TIME YOU LEFT THE TOILET SEAT UP!